The gantry crane with a ramp is used for transporting Atres Intralogistics running frames. The transport set consists of a base car and one or more transported transport carts. Thanks to its construction, it enables loading and unloading on both sides.
As a standard, it is adapted to the transport of loads with dimensions of 800×600 mm with the possibility of adapting to other dimensions. Equipped with signaling that the frame is properly blocked. The four-wheel steering system ensures excellent driving characteristics.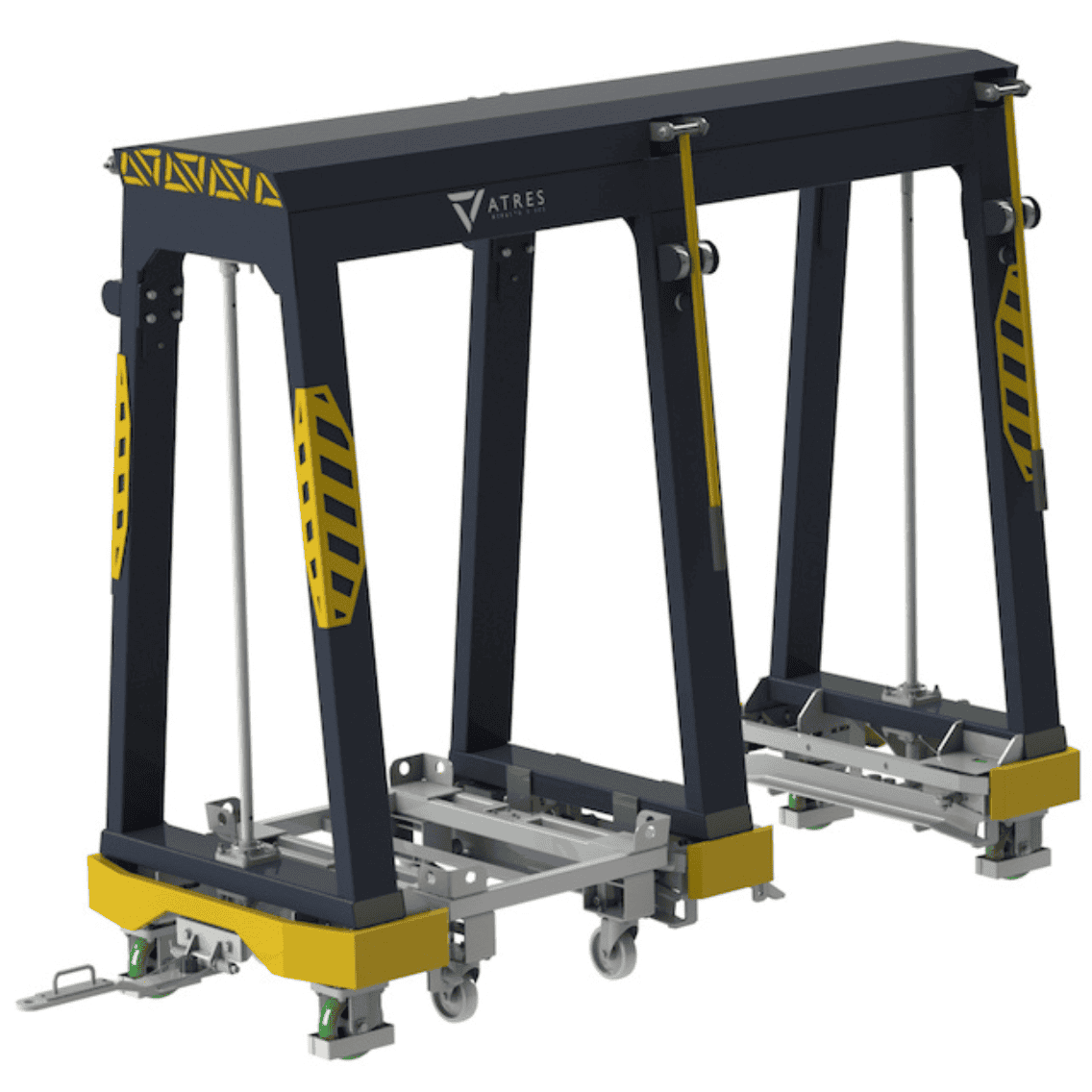 Application
klt container
pallet container
grille container
euro pallet
universal pallet
any container
Gantry crane
External dimensions

(l x w x h)

2381 x 923 x 1946 mm
Loading space
(l x w x h)
800 x 600 x 1450 mm
Bearing capacity
500 kg
Bearing capacity per slot
250 kg
Speed
max 6km/h
Driving system
Total weight of set
3000 kg
Wheel type

Soft polyurethane green, non-marking

Additional equipment
+ inverted drawbar

+ 6 steering wheel system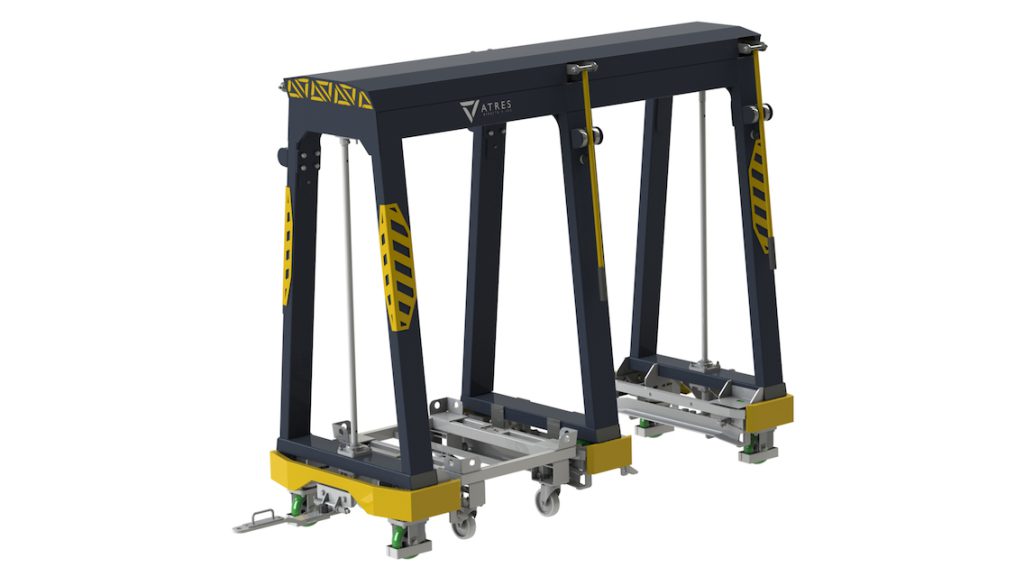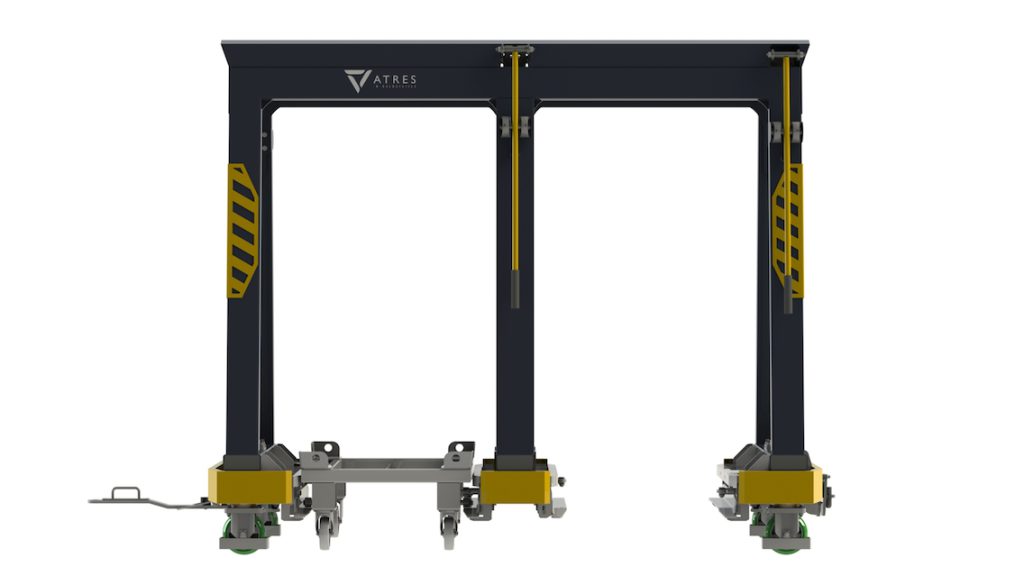 All trolleys on offer are manufactured in accordance with DIN EN ISO 3834-2 (quality assurance system in welding), issued by TÜV Rheinland Group and in accordance with PN-EN1757-3.