Design your intralogistics
with our simulation software!
Our experts have created a revolutionary LogABS® tool that facilitate the work of Lean specialists, production engineers, and logistics specialists. All those who want to take advantage of the benefits of simulation without deepening software development knowledge.
LogABS® allows for accurately reproducing the real intralogistics system of a factory or warehouse but in a virtual world. With its use, the analysis and modeling of the delivery process are extremely simple and precise.
What opportunities does LogABS® provide for logisticians?
LogABS is a 3D software that allows you to easily and transparently transfer what is in the real world to a virtual model. Thanks to parameterization, built-in automatisms, and the use of terminology from the everyday work of engineers, the process is very fast and easy. The software has an embedded database that includes equipment, tractors, logistic wagons, forklifts, containers, and much more. This makes the virtual mapping very precise.
Using LogABS®, Lean engineers have the ability to quickly and thoroughly analyze the system operation in both worlds: real and virtual. This allows them to better control the process, collect data faster and react to changes.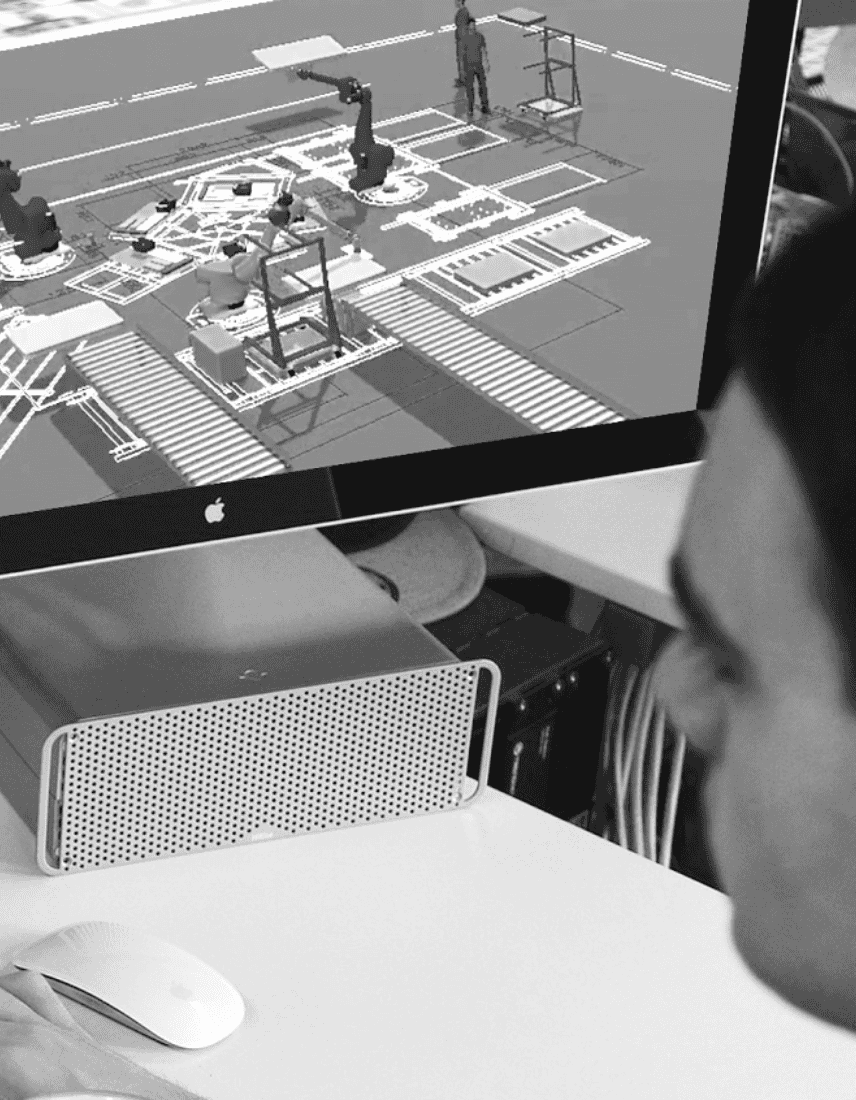 Why is LogABS® best for simulation?
it has been made for intralogistics and follows Lean principles
it allows very precise representation of reality in a virtual model
it is based on specifics and concepts from real, everyday industrial practice
it has a built-in database and tools supporting the Lean Management methodology
it requires the use of only data normally available from the company
the operation is very simple and intuitive
it uses understandable language, without specialized vocabulary and concepts
the cost of LogABS® implementation is low and includes detailed training for specialists